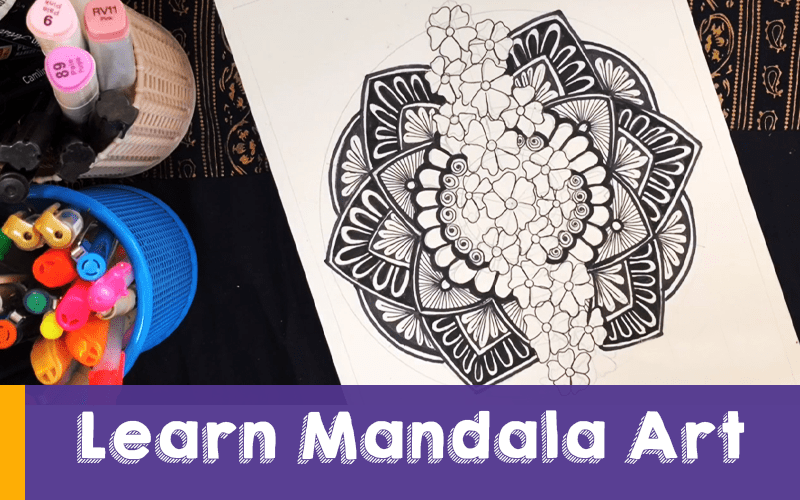 Mandalas are basically about patterns and designs. They make our creation look more intricate and elegant. More the patterns, more creative the mandala gets. So you'll be learning how to draw and use basic designs and shapes In this class, you will learn how to create a basic Mandala, how are mandala guidelines and structures are made, basic shapes, designs and patterns. To know more about the final mandala watch the trailer and book now to learn this beautiful artform!
Course structure
Learner's level : Suitable for 4 years and above
Entry requirements : None
Course session : 2 hours per week( to be allocated flexibly)
Medium of instruction: English
please raise your interest / query to us.
Apply for Non Academic Courses