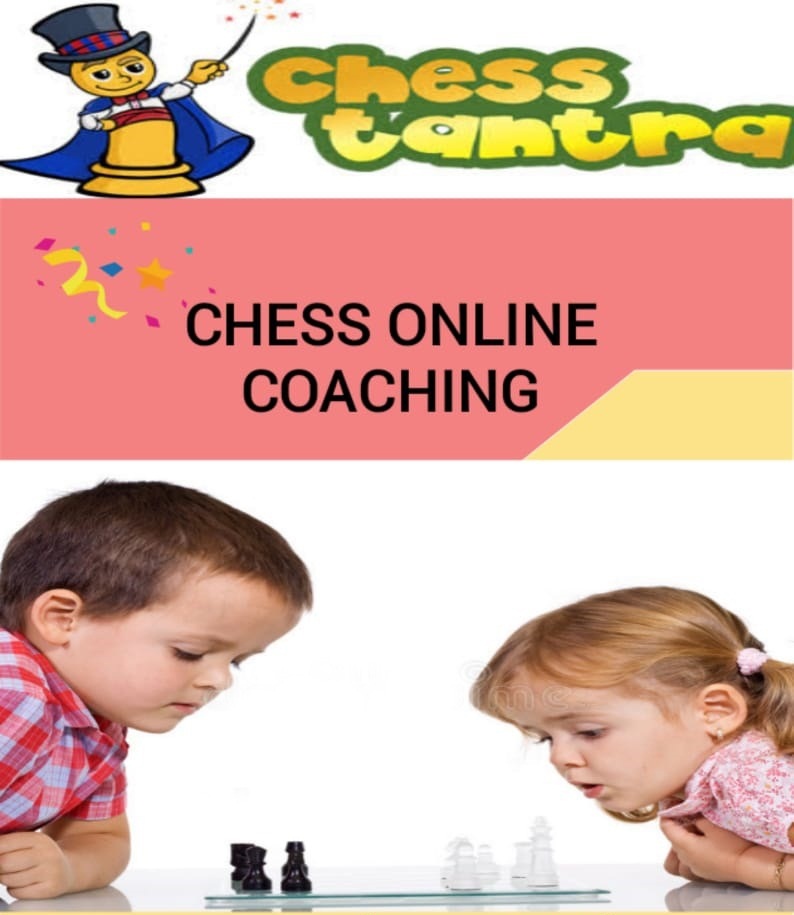 Chess Tantra Started in 2015, with the sole aim of reaching students fraternity to improve the game of chess on larger scale.
We train students at schools, our centres and apartments.
We conduct, participate and promote various competitions at national level.
Academy train students to excel in chess.
Services
Chess coaching at schools, playschools and apartments.
Chess crash course.
Private coaching.
Summer camps.
College and corporates.
Conducting Tournaments.
Online Coaching.
LEVEL 1
The Basics of Chess
Learn Fundamental chess moves!
LEVEL 2
The Special Moves & Rules of Chess
Learn three special moves and all the rules of chess.
LEVEL 3
Basic Checkmates
Learn five basic checkmates and checkmate patterns.
LEVEL 4
The Opening Game
Learn the basic principles of chess along with basic opening strategies
LEVEL 5
The Middle Game – I (Basic Tactical Motif)
In this level you will be learning the basic tactical motif like fork, pin, skewer and discover attack etc.
LEVEL 6
The Middle Game – II (Advance Tactical Motif)
Learn advanced tactical motif and patterns.
LEVEL 7
Basic Strategy
"Strategy" means the long- or short-term goals in chess.
Learn basic strategies to consolidate your position including plan of attack and to gain control of key squares.
LEVEL 8
The End Game
Learn basic end game techniques and tactics for the most subtle part of chess:
the endgame!
Note :
Each Level 3 Months.
Level 1 and Level 2 designed for Complete Chess Beginner
Level 3 to Level 8 for Beginners.
Level Completion Certificate will be issued after successful completion of each and every level.
Also provide Course Completion Certificate once the player completed the course successfully.
please raise your interest / query to us.
Apply for Non Academic Courses